How to fix dashboard inconsistency / trouble? (An error has occured / no data)



Description:



Going to "Dashboards", the "Global Compliance Score" widget brings up the message "no data".
This remedy concerns you only if you have not just launched an initialization phase following an installation, an upgrade or a reboot of ceti for remediation. Nor if you are on a Security profile "freshly" created, which causes the recalculation of deviance and at the same time widgets. It is common for widgets to take a long time to display during data collection.
In the cases previously mentioned patience and the refreshment of the page at regular intervals are the solutions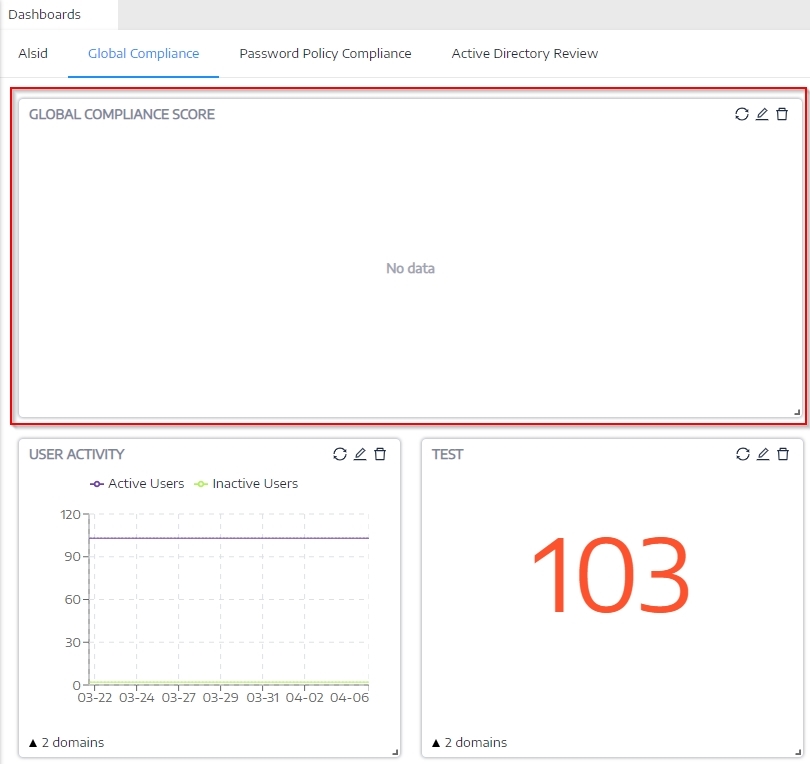 Question ID: 3163661
Status:
Open
Apr 06, 2020 - 06:38 AM
known-issue, dashboard, widget, on premise, Saas
---
1

answer
Answers

Answer this question
Other Questions Needing Answers